Great River Chorale
Announcing Auditions for 2016-2017 Season
There are openings in all voice parts for Great River Chorale's 2016 - 2017 concert season. Please click on the "Audition" tab for specific information. Auditions will be held on the following dates.
Sunday, May 22 - 1 pm to 5 pm
Monday, May 23 - 5:30 pm to 8:30 pm
Tuesday, May 24 - 5:30 pm to 8:30 pm
Thursday, May 26 - 5:30 pm to 8:30 pm
CLICK HERE TO SIGN UP FOR AN AUDITION: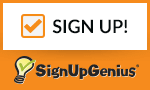 THANK YOU TO OUR SPONSORS!
News and upcoming events
A Merry Little Christmas
CD available in our Square Market!
Sign up to receive notifications about Great River Chorale and concerts!